Slow fashion - a fair alternative.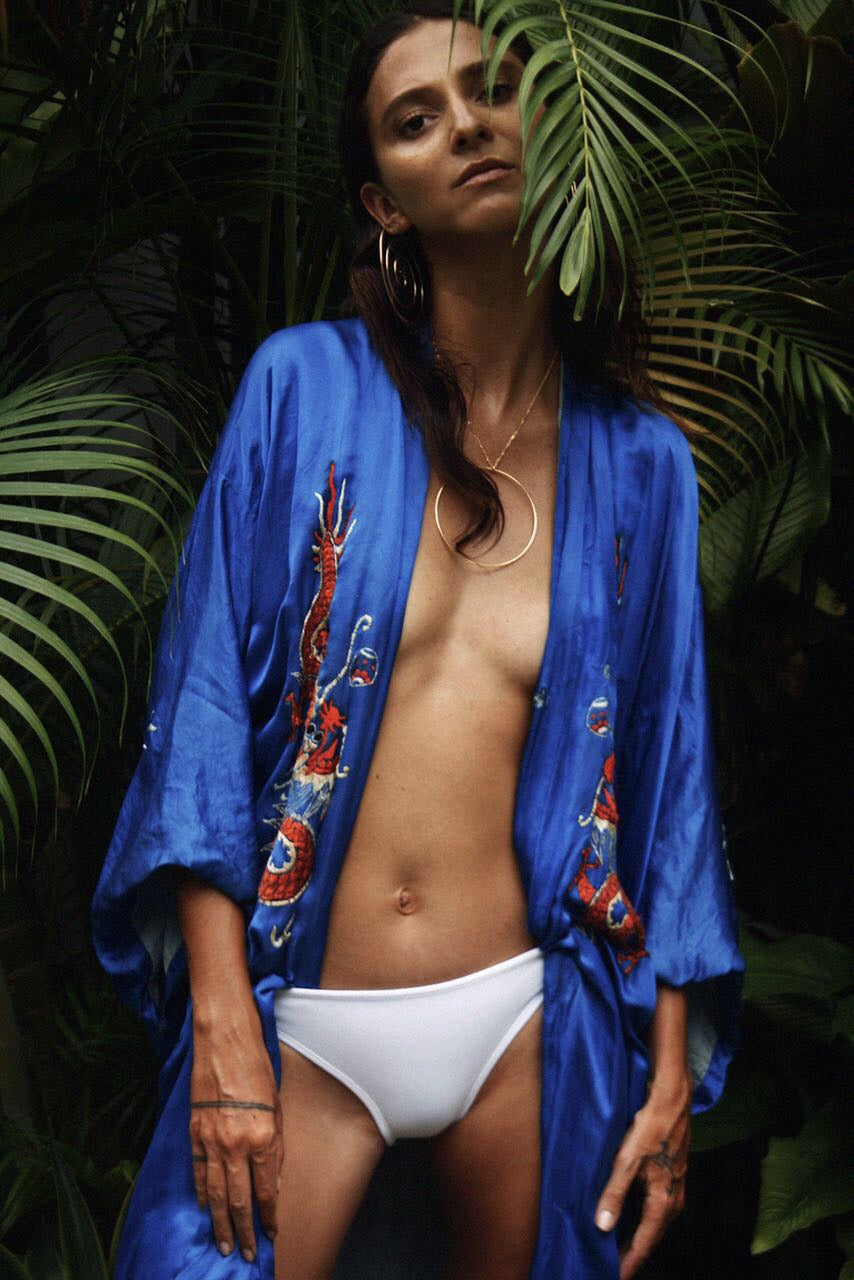 In addition to Slow Food there is of course also Slow Fashion - the alternative to Fast Fashion. Both are part of the so-called "Slow Movement" and therefore support the same principles: good quality, clean environment and fairness for consumers and producers.
Sustainability is a particularly important topic in today's world and is particularly relevant in the jewelry industry, because cheap fashion jewelry chains that rely on the opposite principles of fast fashion supply shops and online shops to a large extent. The throwaway culture is thereby considerably promoted. Jewellery today - like so much else - is short-lived and can quickly go out of fashion. All at the expense of the climate and our planet.
Who doesn't know it?
The bracelet for 10 Euro, the necklace for maybe 20 Euro or the nice cheap silver ring, which has to be bought immediately, because at home there is this one beautiful dress hanging and it would look wonderful with it. The summer passes by, the dress hangs in the closet and the ring moves over the winter in one of the rear jewelry boxes and after the dress has not survived the spring cleaning, the ring no longer fulfills its purpose. Sad. For the ring, because it hasn't really come out at all. Except for the few times the dress was occasionally taken out.
But what about the ring?
Selling is not really an issue with this cheap purchase and from a fashion point of view the ring has already exceeded its half-life anyway. So get rid of it - or give it away. That always works! One thing is certain: It wasn't a really well-considered purchase, it wasn't really in relation to anything else. The manufacturing and production process was not worth the trouble. Resources were wasted and not in a fair way - on the contrary! That is the definition of fast fashion.
And the dress?
Seasonally fashionable accessories and clothing are created, produced and thrown on the market within a very short time. Here, leftover pieces end up in the sale and finally they migrate back - in the best case. The material can finally be reused. Sounds logical - but it was not always so. The necessity to rethink the production of accessories in the future is already more than obvious. So the art is to create pieces of special value that appear timeless and convey an added value that exceeds purely fashionable thinking.
VIKA Jewels, for example, is a brand that embraces the principles of "Slow Movement" and therefore produces and sells only sustainable silver jewellery. Founder and CEO Viktoria talks in an interview about her business idea as well as her personal convictions and what is particularly important to her in her work. The beautiful Ukrainian woman lost her heart to the island of Bali and found inspiration for her life's dream in this magical place.
What exactly does your customer get when she shops at VIKA Jewels?
Vika: She gets a unique, sustainably produced, individually inspired piece of jewellery made of recycled sterling silver, designed in Europe and finished in Asia, which is in no way inferior to a high-fashion piece in elegance and conscientiousness of workmanship, as well as timeless yet contemporary, stylish design. My pieces of jewellery are also unique and therefore contain more than the pure silver content.
Why does Bali have such a special value in your business, after all it is more than just a production site, right?
Vika: The island plays a special role in my life. I have been travelling to this magical place regularly since 2009 and I find it difficult to leave it every time. My two wonderful children and I currently live in Cologne. Making my own line of silver jewellery gives me the feeling of giving the island back a little bit.
Slow Fashion focuses above all on fairness for both consumers and producers. To what extent is VIKA Jewels committed to fair working conditions and production processes?
Vika: Meanwhile, the designs are created in Berlin, but the silver continues to be processed in Bali in the factory of a Swiss woman with whom I have a good relationship. I trust her and value her as a person very much. The factory was already founded in 1986 and it is a good feeling to know that the entire production process is fair for all parties involved and the same applies to all those involved in the manufacturing process: fairness. The factory is also a nice example of an emancipated factory or workplace management in the Southeast Asian region, which I, as business owner, support with all my heart and out of personal conviction. There are still family ties here, which is why I too feel at home every time I visit the production site.
Are there any other ideas you plan to implement in the future?
Vika: Another idea is the future collection of old fabric scraps from factory buildings, which are left over from the production processes, and to produce small fabric bags from these scraps, which in the future will serve as packaging for the individual pieces of jewellery. The idea here is also to produce a sustainable alternative to the usual plastic or paper and cardboard packaging.
About the author
: NADINE studied Romance languages and literature and history (Bachelor of Arts) and international history of modern times (Master of Arts) at the Rheinische Friedrich-Wilhelms-Universität in Bonn. Currently she is working as a model, freelance author and ghostwriter, in order to have enough time for her research and thoughts and to finance her creativity. Traveling is one of her greatest passions, as well as literature, philosophy, sociology and (cultural) history. As a bisexual woman in an open relationship she shares personal experiences on her
blog
and
Instagram
, as well as on
Facebook
and talks about (bi-)sexuality, (open) relationships and mindfulness.
Photo by Taylor Simpson on Unsplash