Self Love-Shooting the new VIKA Campaign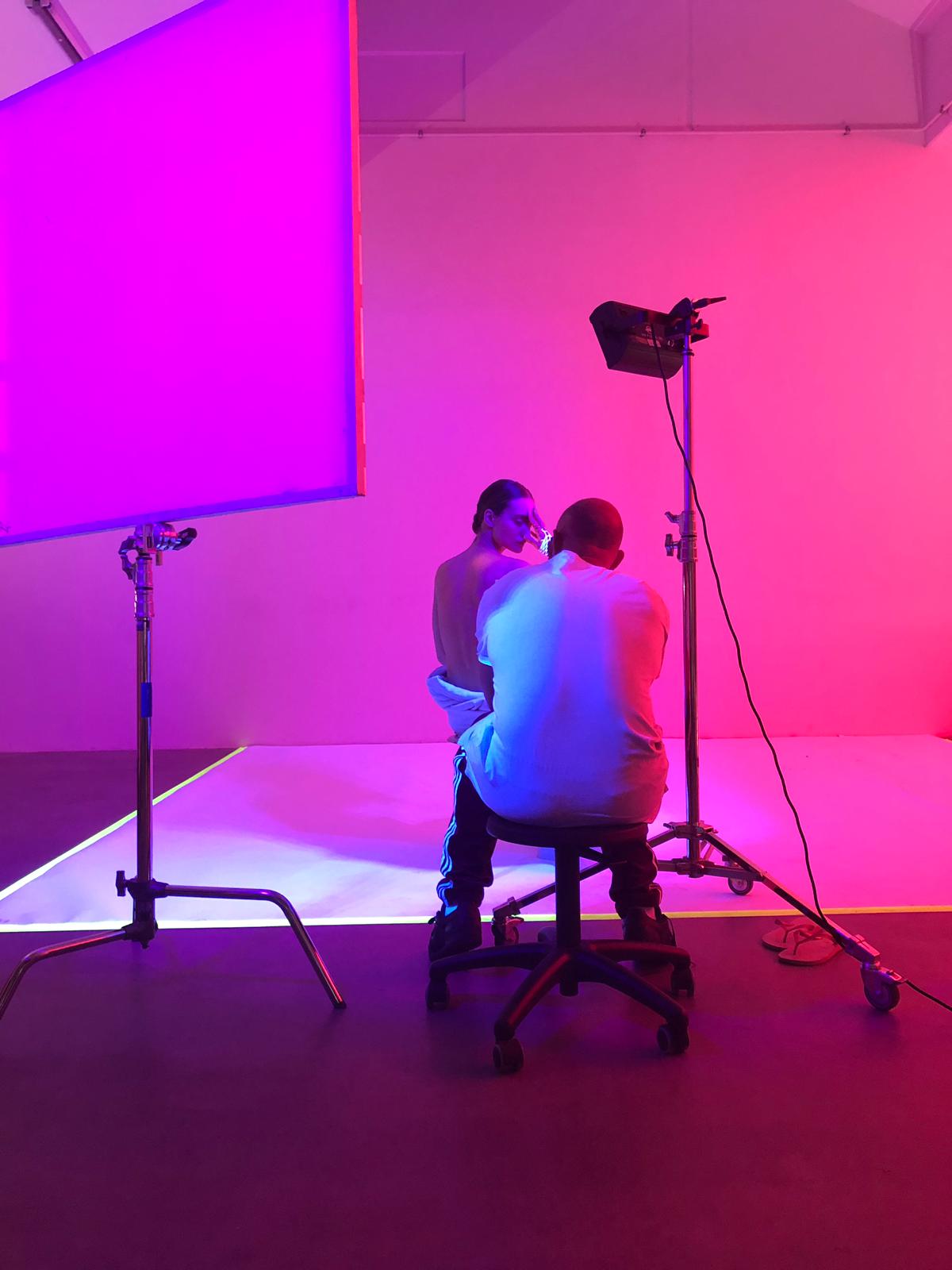 Self-love is a big topic and in fact the baseline for our relations with others. It is so important to learn how to love ourselves and at the same time one of the hardest things. We often develop in fact unhealthy habits that we confuse with self love but when we start to realize with time what it really means to love ourselves it becomes more and more pure and honest and the most beautiful and valuable ingredient to a happy life.
                                               Today is the first of two shooting days for the new VIKA campaign and it´s dedicated to VIKA´s gold jewelry.
I want to observe the shoot to give some backstage insides and ring the door in a big factory building in Berlin Marzahn.
The photographer Sebastian Donath is opening and I enter a big studio with different coloured lights and stairs in the middle of the room. Behind of them is the set with the team and Vika directly welcomes me with a big smile.
Neon props are laying between photographer and model and everything seems to glow. The light set that Sebastian and his assistant built is making such a strong atmosphere and it fits so good to the jewelry collection helping to highlight the pieces.
 On the screen of Sebastian´s computer I can already see some results of what they shot before I arrived and they look great.
The atmosphere is calm and concentrated. Todays Model Adel is very focused and the other team members are following her moves with excitement and satisfaction. 
In the backstage part of the studio a big table is covered with golden VIKA jewels. Next to them are healthy vegan snacks and I see the sustainability of VIKA even in these details. To make impacting changes to our world it is so important to be mindful everywhere-not just at home.
 On the make-up table are beautiful neon colours for eyes, lashes, nails, lips and skin. The styling laying on another table is composed by white and neon coloured nets, gloves and underwear.
In the shooting break Vika shows me proudly her new jewelry line.
It´s a men´s collection: darkish silver rings and necklaces with black stones.
I am excited for the results of the Shootings.
The behind the scenes photos Vika sent me from the second shooting day are closing the circle of the first day perfectly and Jamela complements Adele perfectly with the silver collection.
about the author: 
Sophie Bogdan is an actress and artist who expresses herself in different ways. She loves to observe the world around her and to keep moments on photographs or in texts the same like translating human feelings with her body and voice.    She is convinced of the power of vulnerability and authenticity.