NINA KRAVIZ & VIKA JEWELS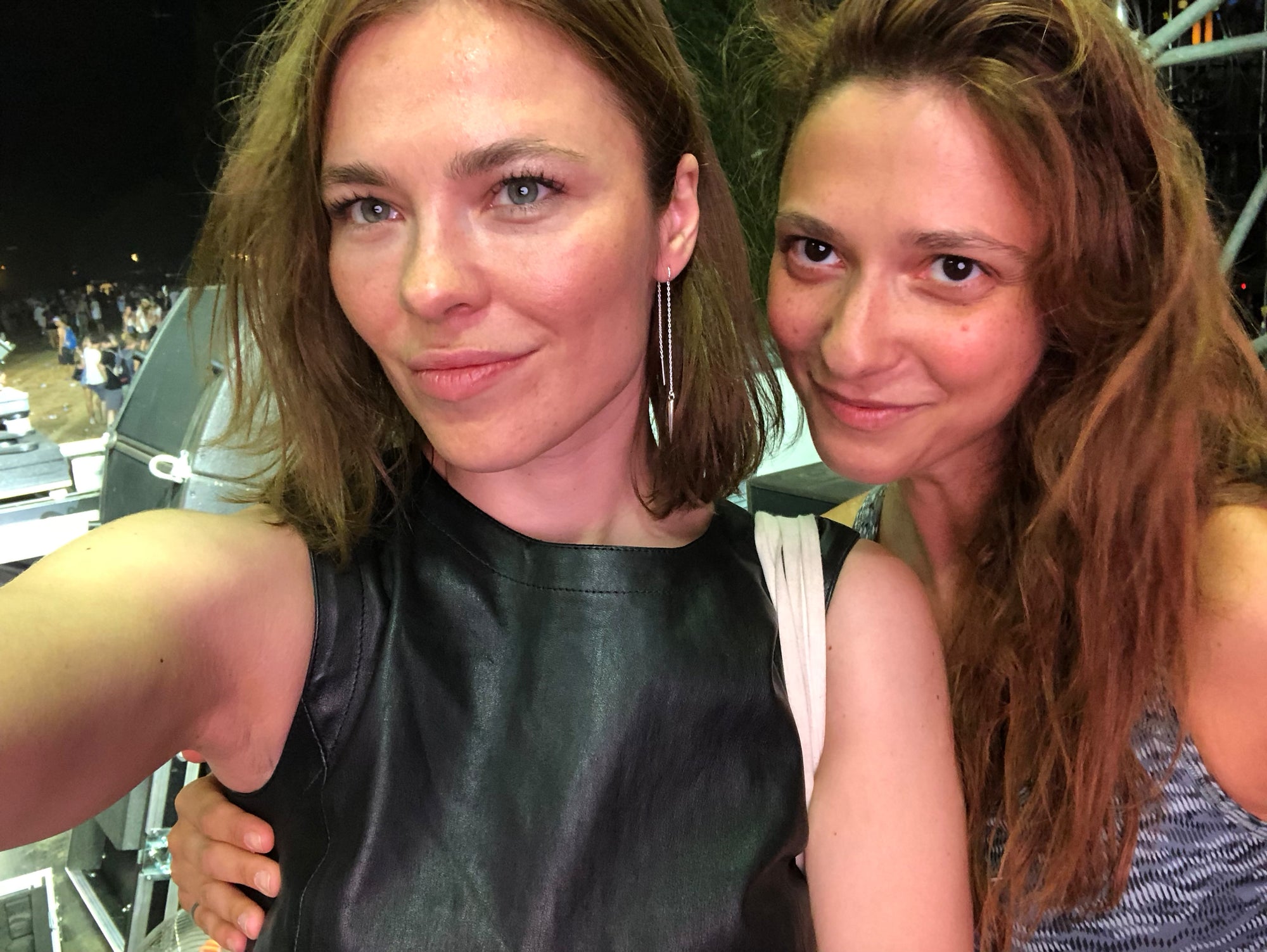 Nina Kraviz is a well-known figure of the techno world who met with Vika a few years ago in Germany. Shortly after encountering each other, the two artists discovered a common passion for music and jewelry. Let's discover the top picks of Nina Kraviz from VIKA Jewels' collection.
How it all started?
Vika loves dancing and singing as hobbies — and enjoys attending gigs when she is not busy with designing her jewelry. On the other side, Nina is known for her great fashion taste from top designers. So how could two busy artists, who often traveled at different sides of the world, finally meet and share their true connection?
2016, Vika met a photographer in Berlin, Yonathan Baraki. Baraki took great shots of Kraviz in the past and thought that one day the two women should meet as they would surely get along. A few years later, Vika texted Baraki to connect to Kraviz and a few hours later, by chance, upon strolling the streets of Cologne, she saw a poster announcing an upcoming show of Kraviz in her hometown, in the summertime of 2018. Sometimes the universe is great at connecting people. When she saw the poster, she contacted Baraki to get in touch with Nina as it was the perfect occasion to meet, finally. Shortly after, Vika received an email from Baraki and Nina who invited her to the show. The two women then chatted about what jewelry the Russian artist would love to see on the occasion.
Kraviz picked some favorites from VIKA's Jewels collection, mostly earrings.
"Nina loved my jewelry, especially the rose ring and the floating spike earrings, a seductive piece she directly put on at the show. We took a photo together at the time when she was wearing this piece." Other items Kraviz loved included the long chain earring, the floating triangle earrings, and the circle cross earrings."
VIKA also designed a prototype pendant featuring Kraviz logo. One year later when the two women met again, VIKA gave her the necklace mentioning her that the piece would please her fans. As a result, a future collaboration is discussed between the two women to produce the necklace for merchandising.
Vika + Nina: embracing singular values of fashion
Nina Kraviz has crafted her name as Queen of techno long ago when she began releasing music on prominent labels such as Aus Music and Rekids. In 2014, Kraviz finally launched her music label, трип, inviting artists such as Exos, Bjarki, and Nikita Zabellin to sign music on her label. Very few female artists made it as far as Kraviz went in the last years with such a devotion and passion for music. Having played across the world at prestigious venues and festivals, the world-class techno DJ Kraviz keeps enthralling us with her vibrant, energetic, and pulsating techno music.
Vika's views of fashion — insolent, ethical, and forever celebrating women's freedom and expression — surely fit well the techno world of the Russian music producer. After all, when two free-minded women — with a distinctive style and pursuit for new encounters — finally meet, the combination can only be outstanding. Between Bali and Berlin, find Vika's enchanting, seductive jewelry that appeals to techno divas like Kraviz.
Words by Angel Lebailly.
Angel Lebailly is a freelance music journalist and writer who also produces music and played as a DJ.
Pics by Yonathan Baraki