A Day on Set with a Commercial Photographer — Nastya Melnik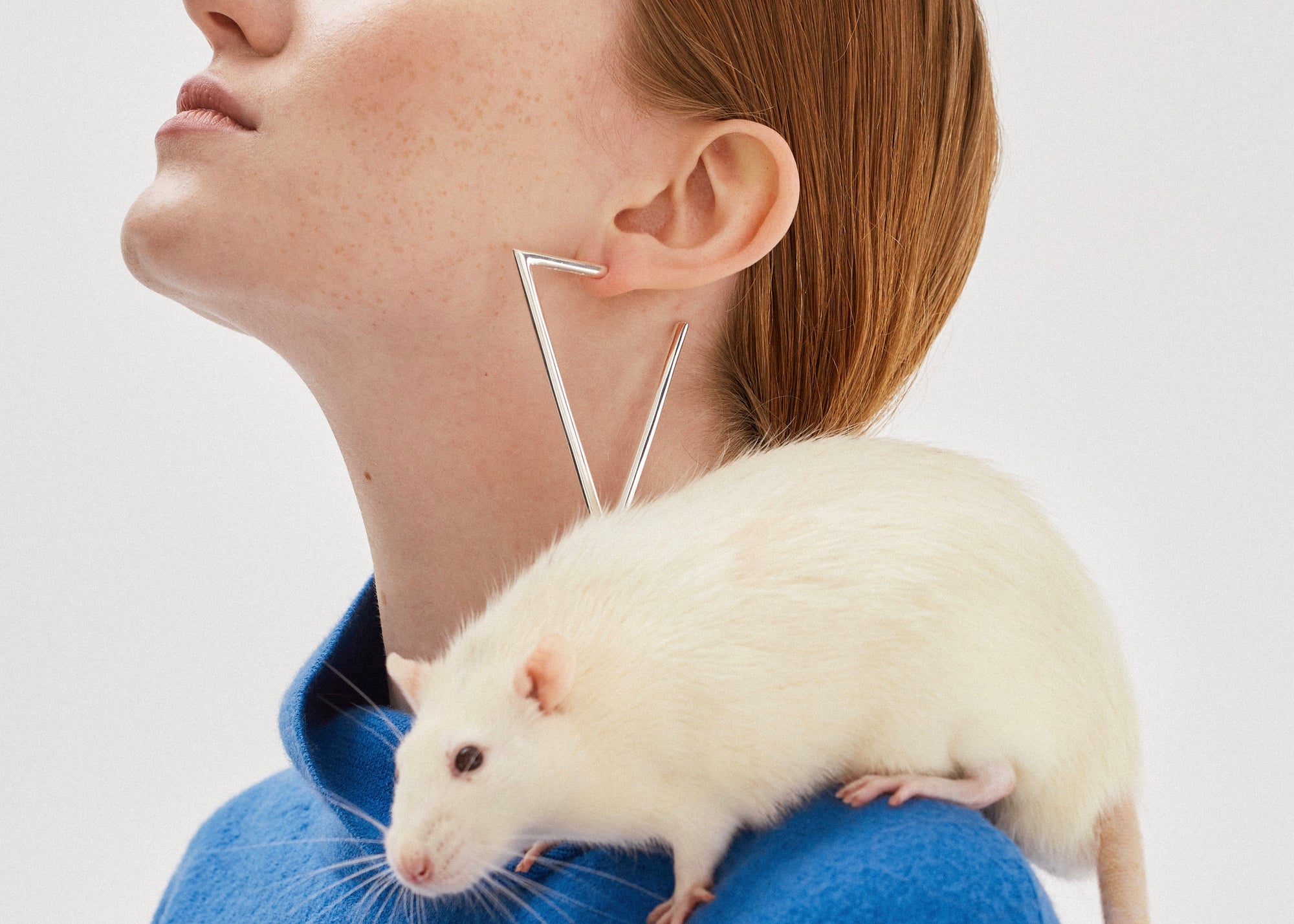 Last November Cherrydeck asked talented creative,
Nastya Melnik
to take over the Cherrydeck Instagram account and share a typical shooting day. Today, we review the results of the shoot. And the shoot was for VIKA jewels.
Nastya Melnik
is an Ukraine based photographer who focuses on commercial photography. In her three years of experience, she has worked with magazines like L'Officiel Ukraine, Marie Clair Ukraine, Pap magazine, NAKID — and many more.
In order to share her vision and inspire other creatives, the Cherrydeck Editorial team asked her to takeover the
Cherrydeck Instagram account
for a day and take the community along for a typical shooting for the jewelry brand, VIKA Jewels.
We interviewed Nastya about finding inspiration and what a typical day on set looks like for her. If you watched the Instagram takeover then you might recognise the images displayed throughout — as well as the special guest featured alongside the model!
Did you miss the takeover? Watch it
here
before reading the interview and viewing the results from the shoot!
Enjoy!
Can you briefly introduce yourself?
My name is Nastya Melnik. I am a Ukrainian fashion photographer and art director with minimalistic vision.
I have been working with magazines like L'Officiel Ukraine, PURPLE HAZE, Mob Journal, Pap magazine, and NAKID — amongst others.
What influenced you to start a career in photography?
Long story short — I have always been fascinated by cameras.
I have had such a magical feeling when standing beside a camera, no matter which side I was on. Don't know why it took me such a time to realise that photography is exactly where I want to build my career.
My first trip to Berlin in 2017 influenced and made me realise what my passion is. Before this trip, I had been doing some photography every once in a while. However, after I found some magazine shops, I realised that I want to see my photography printed.
After that I decided to concentrate on photography and my first full time job happened.
How do you find inspiration and how does this influence a shoot?
Anywhere. Sure the best inspiration comes after traveling, museums and a large amount of new information — as this is how our brain works. Inspiration is the process of combining received info in our brain. So we should give our brain food for thought. 
Last year, for example, I've discovered that the Bauhaus impact could be seen in my works. I've always loved Bauhaus and didn't recognise that its spirit affected my creativity so much.
In my photography there should always be lines, geometry or any dynamic. If they are not in the frame, I would create them with the body, faces or framing. But if they are not present the shot doesn't quite satisfy me.
What is a typical day on set look like for you?
I like when a shoot starts in the morning, I could come earlier and have enough time for the lightning setup during the models make-up and hairstyling, and we don't need to rush — everyone is just doing whatever they should. When the setup is finished and the model is not, it's good to have a cup of coffee. It's kind of my pleasure ritual. 
After that, a quick look at the posing references and we start. By the way, in the Ukraine models, studios and some photographers are paid per hours, not per day. Therefore, shootings going over a few hours are much more popular than all-day long.
Last year, you took over our Instagram and shared with us the behind the scenes of the shoot. What makes a production successful in your opinion?
The team. The team is everything. I am so thankful for the people by my side for supporting, complimenting and embody my ideas. 
You had an animal during that shoot. What tips would you give a photographer who aspires to shoot with an animal?
If you work with an animal you should have twice more time to achieve the result and be patient. The most important aspect is to have a person on set, with whom the animal is comfortable.
On this shoot our model is the owner of the rat. 
You have had a lot of experience in commercial photography. What are three pieces of advice you would give aspiring photographers?
Make friends with photographers. Other photographer could be not just a competitor, but also a good friend — because you have the same values, the same problems, the same feelings. My closest friend is a photographer and we pull each other up in the moments were are down. Get inspired by each others example. 
Remember that everything is possible.
Do not loose yourself. 
What is the number one thing you do to stay motivated?
I'm a very competitive person, looking at the works of my colleagues in the industry makes me motivated to go hard and go on.  
What are your hopes and plans for this year? 
I hope that world will open the boarders in 2021 and we all could meet each other.
As to my personal goals, I hope I could get some shoots in Europe and work not only remotely for European clients.
Nastya Melnik is a commercial photographer and art director based in the Ukraine. Her photography always includes lines, geometry or any other form that contributes to the dynamic feel. Finding inspiration through traveling, museum visits and processing new information, Nastya craves for the boards to open in 2021. Check out her Cherrydeck profile and Instagram for more of her work.
Looking for more tips on where to find inspiration? Check out our interview with Caily-Bobbie Jo or get inspired by The Best Marketing Campaigns of 2020.
Create a Cherrydeck profile and start showcasing your work, here. Or, start exploring all of our listed talent, here.