VIKA jewels Paradiso Perduto Collection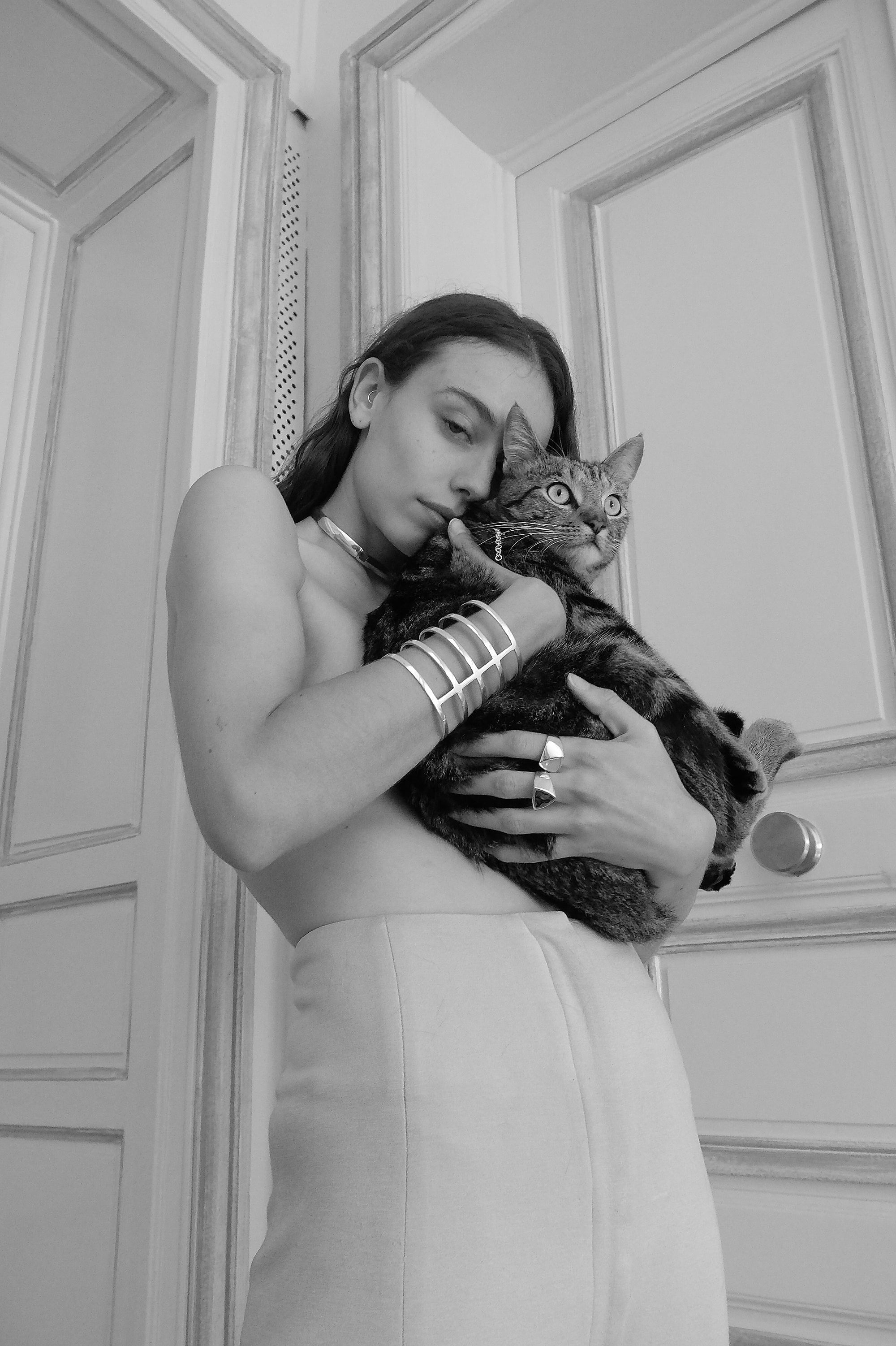 How to describe this collection? Where did I get my inspiration from?
It's hard to say. I get inspired by my daily life. I try to surround myself with people who I love and see things that inspire me like art. And then it happens automaticly - I design jewelry I would like to wear in that moment. All of my jewels I wear in daily life. I kind of test them all first. If they feel good, comfy, unbreakable, if the proportions are right with my body. Basically I create jewels for myself and hope I am not the only one who likes them. Haha.
Why recycled sterling silver?
When I started doing jewelry I started to work with the metal I liked to see my jewelry in. And that was def sterling silver. I was super happy when my factory asked me if I am interested to work with recycled sterling silver. I love to recycled and I try my best as a responsible human being. There is a lot more to do but step by step. 
I really like the fact how all the rings, earrings, necklaces, bracelets, bangles and body chains are made. The base is a friendly and loving atmosphere. I think the island Bali has its own working spirit but then you also have to find the right people to work with. It took me some years to find my amazing factory. They totally understand me and give me a good feeling every time I am there. We laugh and talk. They also give me advices how to improve in case my creation was too absurd or not doable. I very appreciate it.
The owner of my factory is a 
inside and outside 
beautiful lady from Switzerland. I think that's also an important detail in the quality of VIKA jewels.
So anyway...that's the beginning of my little blog. I wanna show my clients a bit more of the behind the scenes. Written by VIKA. XXX