Sustainable union: VIKA JEWELS and 2WB clothing brand collaboration on Ukrainian fashion week 2021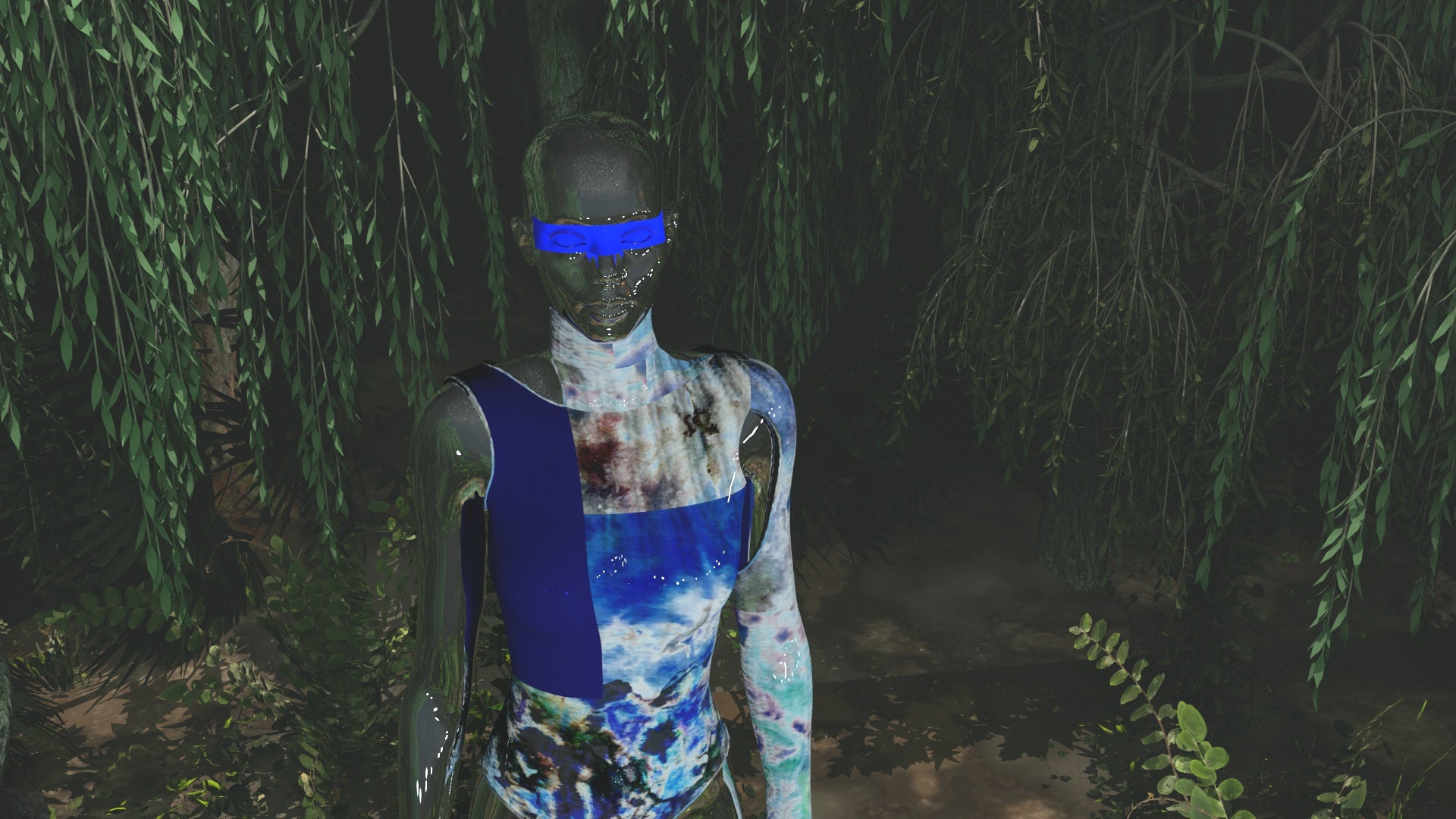 Zero-waste manufacturing is gaining momentum: Vika returns to Ukraine to decorate the new collection of the 2WB clothing brand with her jewelry and we want to describe why it's important and such a great collaboration!
What have we learned about 2WB? Their new off-season collection is called NATURA: lism. Active-wear meets avant-garde with a hint of sensuality.
"NATURA:lism" is a collection inspired by the story of a future utopia in which humans have created an 'Eden on Earth'.
The 'future-wear' collection pays tribute to the elements of nature – earth, water, fire, air – through the garments, colours, shapes and prints.
Curvy lines, complex drapes and gatherings remind us of a lush tropical garden or the waves of the ocean meeting the sunset. Knitted jerseys support the body and communicate a feeling of freedom, comfort and lightness. The prints were developed from hand-dyed silk samples using diverse pleating techniques which were later translated digitally.
The use of 3D graphics throughout the whole creative process of the collection is a reaction to the virtualization of our everyday life. Fashion has always been a mirror to the world we experience, and 2WB's latest collection of alternative active-wear reflects the possibility of a virtual utopia becoming reality.
2WB says: don't shop less, shop digital fashion. How laconic and in the spirit of the time! It also fits perfectly with VIKA JEWELS sustainable manufacturing concept: ethically handmade from recycled sterling silver in Bali.


Aesthetics and awareness are a new stable trend. We expect great results from the synergy of this two sensual elements.

Follow VIKA jewels and choose jewelry that reflects your true essence!