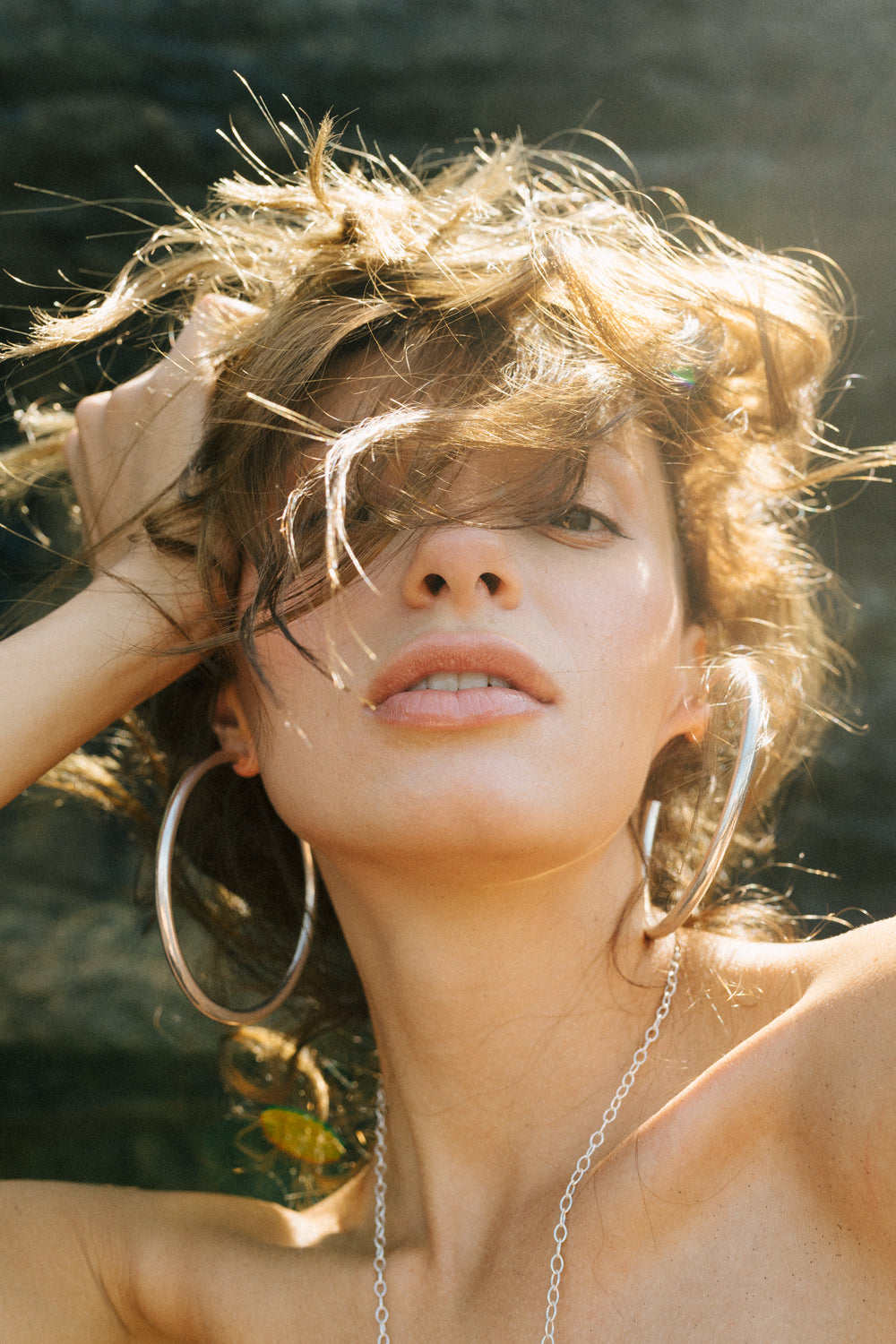 Ksenia Senko Art
With this blog post we would like to introduce you to our beautiful and creative friend. She is not just a model but she is also an artist and creates fantastic paintings. 
Ksenia was born in 1991 in Saint Petersburg. She grew up with paint brushes in her hands, making paintings everywhere including the walls of her family house. Her passion for art didn't go unnoticed and at the age of 7, her parents sent her to Art School, focusing on Painting and Sculpture for the next 8 years.
After high school, she went to the University of Technology and Design to continue her studies in a full-time degree program. At the same time, she got drawn to the world of fashion leading her to travel to many countries with her sketchbook in her hand. Traveling was a great source of inspiration for Ksenia and she was making drawings all the time.
Always dreaming of tropical islands where she could do great things, one day her travels lead her to Bali and the stars in the night sky were so big and bright that she decided this little island was to become her new home. Up until this day, Ksenia is so happy to be here in her tropical studio working with oil and acrylic paint on big canvases, just like she always dreamed of.
Ksenia's artwork is exhibited and collected worldwide.
Ksenia's Statement

In the creative process, Ksenia sees the world in colours and every color evokes a different kind of feeling and emotion. Casual daily life and its events, personal experiences and observations are transformed into new stories with a positive note and humour elements.

In her art, strange things can happen like a dog wearing a hat or a mermaid sitting in the bathroom reading a book.
"This is the beauty of Art - you can invent anything. You want to go to the moon with an octopus? Please do it!" says Ksenia.

Other signature elements in her art are the bright colour splashes and smooth gradients contrasting with the bright thick lines that Ksenia uses for her objects and characters.
Ksenia believes that her paintings are charged with energy, provoking emotional responses and positive changes in the observer.

She found herself a perfect tropical art studio on the island of Bali and her art career is now her priority and the biggest passion in life.